Uniqlo + Nintendo Competition / illustration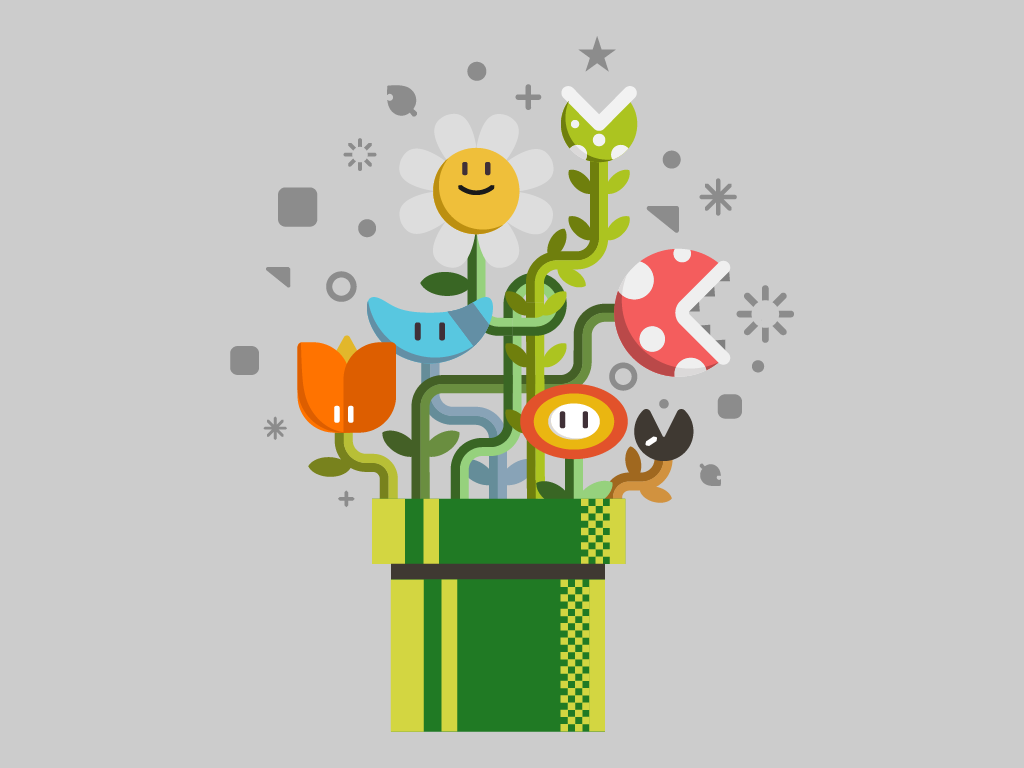 Nintendo will always have a special place on my heart, probably on many many people but for me mainly it´s because of the NES and it´s because it was my first video game console ever.
Last year it was the first time I visited Japan and when you visit a place like this it is almost like going to another planet, specially if you don´t know the language. Eventually you´ll get used to be lost in translation but you´ll start identifying things like stores, brands, signs, symbols, logos and even some kanji, for me one of those things I got to familiarize was the brand Uniqlo.
The biggest store from this brand is located in the area of Ginza in Tokyo and it´s something you need to visit (The one in New York also is really cool). What amazed me the most was that there was a floor dedicated only to t-shirts and there were many collections from the likes of Pixar, Lego, Disney, Star Wars, Music, Pop Art, Peanuts, Japanese Art, etc… For me it was a must to buy some of them and one of those t-shirts was this one from Pixar.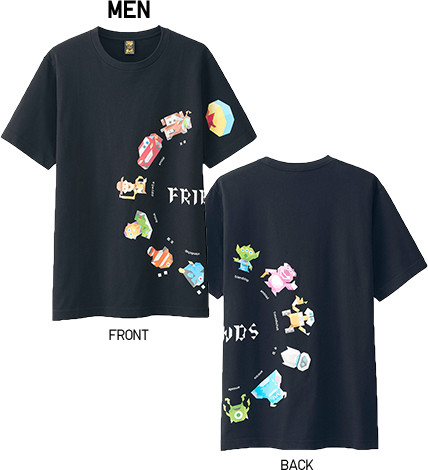 I always thought that this design and the complete collection was made officially by someone from Pixar or Disney but I soon discovered that it was part of a contest organized by both the clothing and animation brand.

A couple of months passed and I found that the brand made another contest but this time with the brand Nintendo (UTGP 2017 Nintendo T-Shirt Competition). I was determined to participate.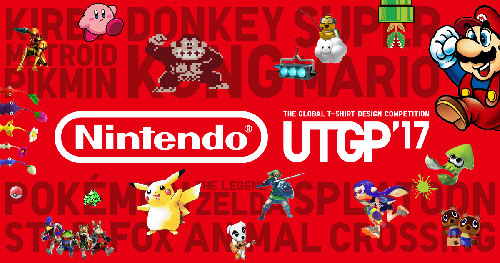 The rules were very broad and you could design almost anything only sticking with the values of both brands and more importantly something with the characters or elements made famous by Nintendo.
I started brainstorming with a lot of elements from the classic games through Pokemon, Mario Kart 8 and Splatoon. I moved quickly to do some more research on the internet because I wanted to unify many concepts from the brand and I found that many elements that appear in many titles are the flowers and plants, so I thought that these elements could work on a design and they could be a good choice for both brands.
I also wanted to include the classic pipe from the first Mario bros iterations and I chose many types of plants that would be appearing from it. This is the final result: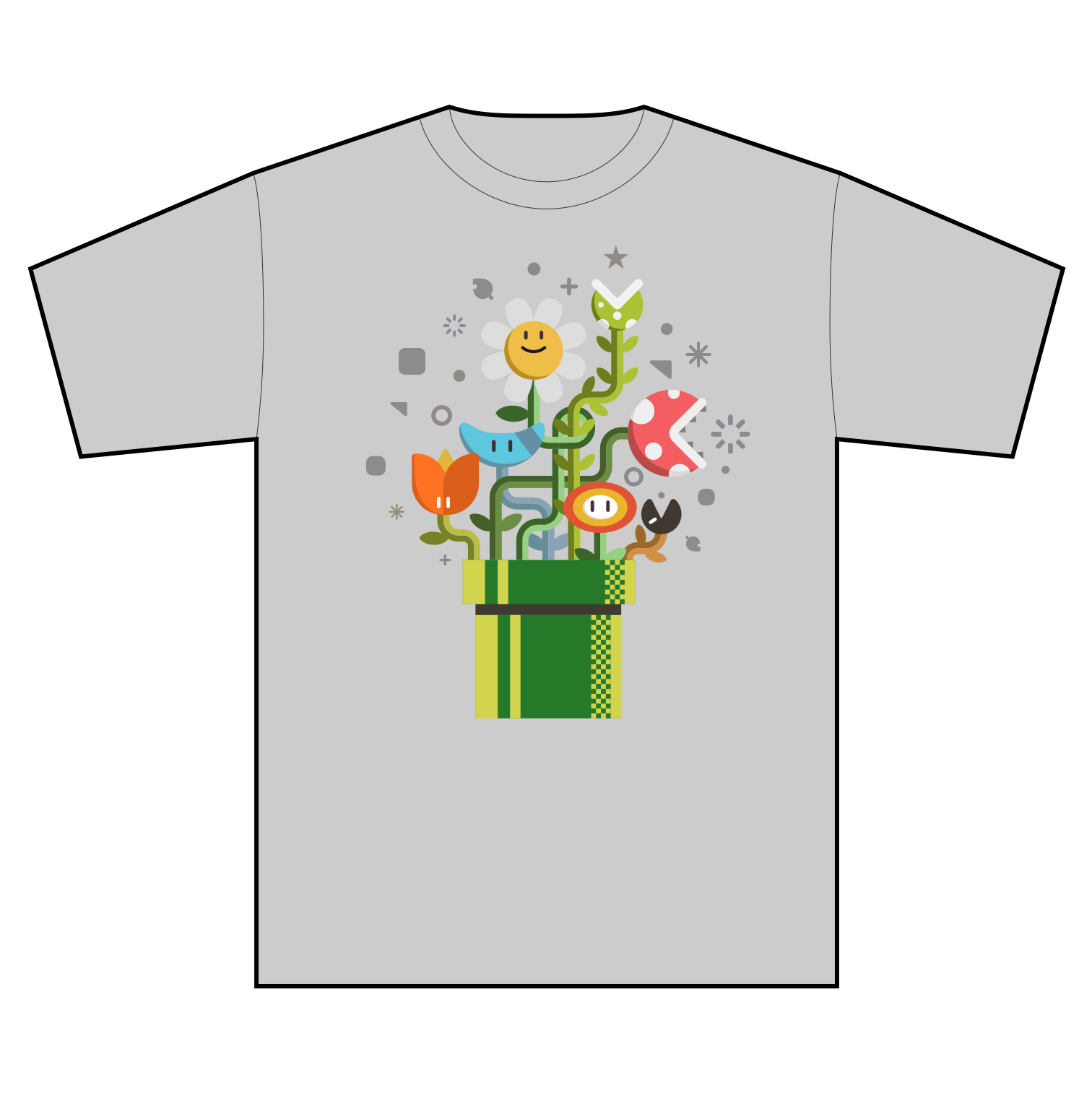 Although I didn´t win the contest I really enjoyed designing this t-shirt and I thought this design deserved the t-shirt treatment and I started searching for some options, one of the first options was the recently launched Amazon Merch (https://merch.amazon.com/), the only thing is that it wasn´t accepted for copyright reasons even though my design is a representation of the real video game elements. So I continued my research and I found about RIPT Apparel, which is a company that sells all kinds of designs and the designs they sell only last 24 hours. My design was accepted and it was sold on August 15 of 2017.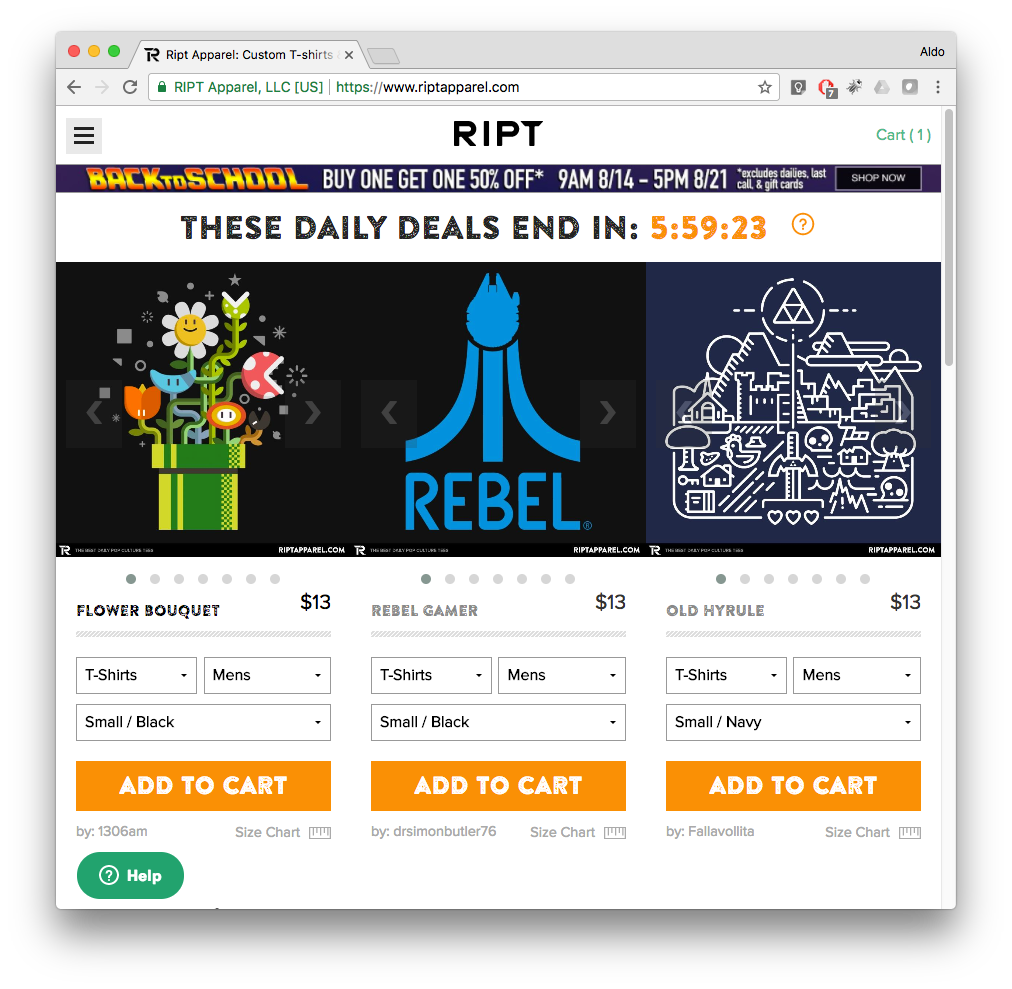 I´m not sure about the quantity of products sold with this design but what RIPT Apparel does is to either buy you the design or give you 10% of the sales. I chose the 10% and they gave me $ 112.70 dollars. I´m pretty sure I will continue uploading more designs from both sites (UNIQLO and RIPT) because at the end is art for your portfolio and if it´s picked by UNIQLO or RIPT or any other similar site it´s going to be an extra income.