Winner Stays / interactive
Winner Stays is a video game developed for iOS and Android
The FIFA World Cup 2014 was approaching really fast so we started developing (Mogmua Interactive) an idea for a video game where the player was going to be in charge of the soccer ball on a field.
The goal of the player in this video game was to control this ball by tapping on the screen of a smart phone or tablet. By tapping on the screen you can control the jumps of the ball and you will be able to give this ball a path.
We then thought that the most skill full players were going to control this very easy so then we came with an idea of having tokens that would serve as the stamina for the ball. As long as you avoid obstacles and collect the stamina the longer you will travel.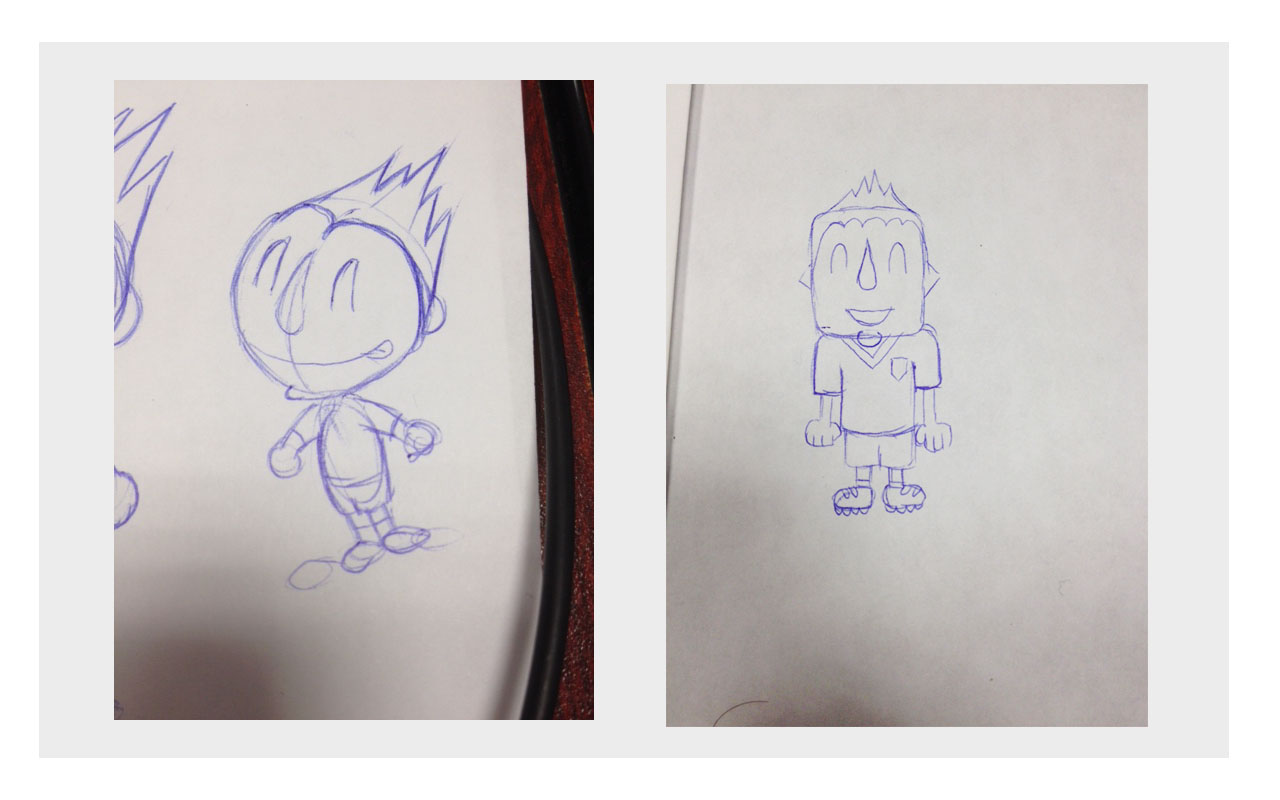 The type of art we wanted was Pixel art.
I was in charge of designing some of the graphic elements on this video game and I´ll show you my process for developing one of the obstacles "PEPE". I usually start by sketching or doodle very simple forms:
This time I wanted to use Illustrator, which I love for working with pixel art. The first attempts where more of a study of the type of character I wanted.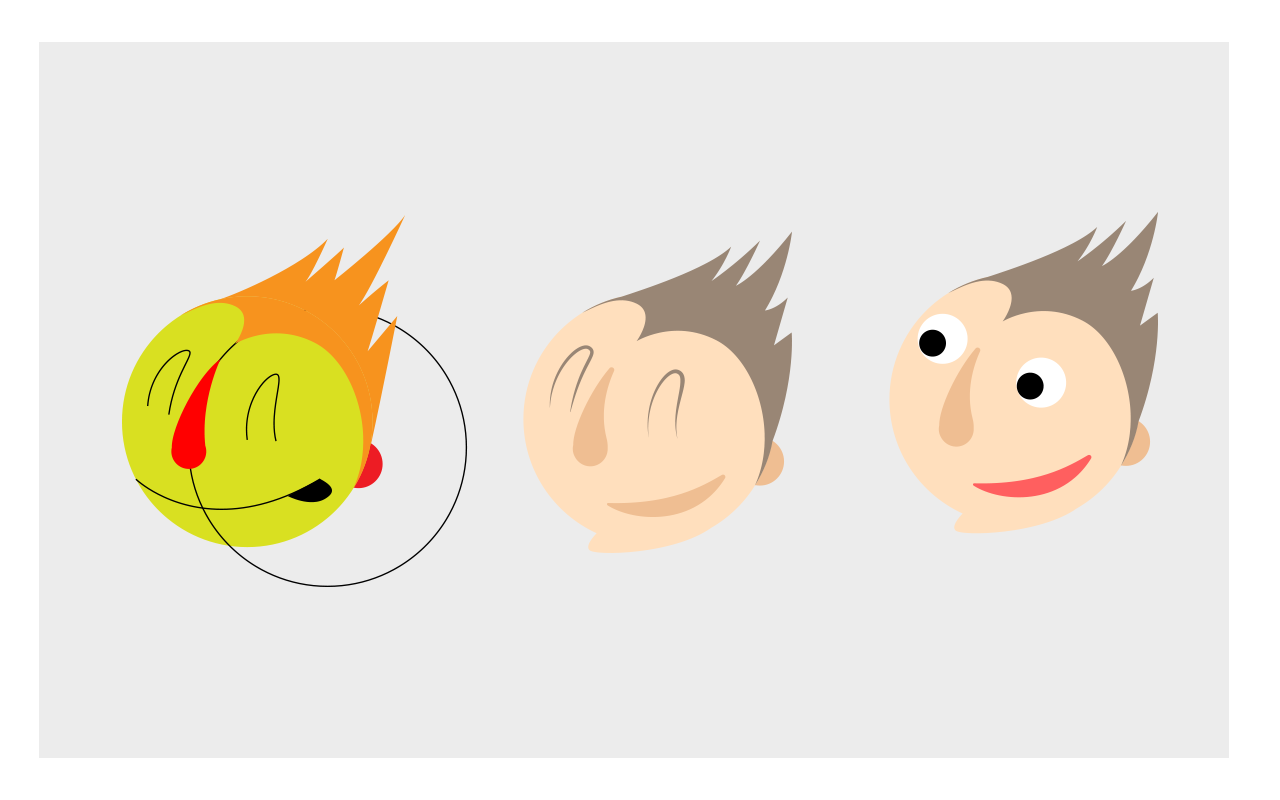 Most of the elements you see in the screen are static but PEPE has a very simple animation. Notice on the left the character has a division in the middle where there's a distinction with the colors (darker vs lighter).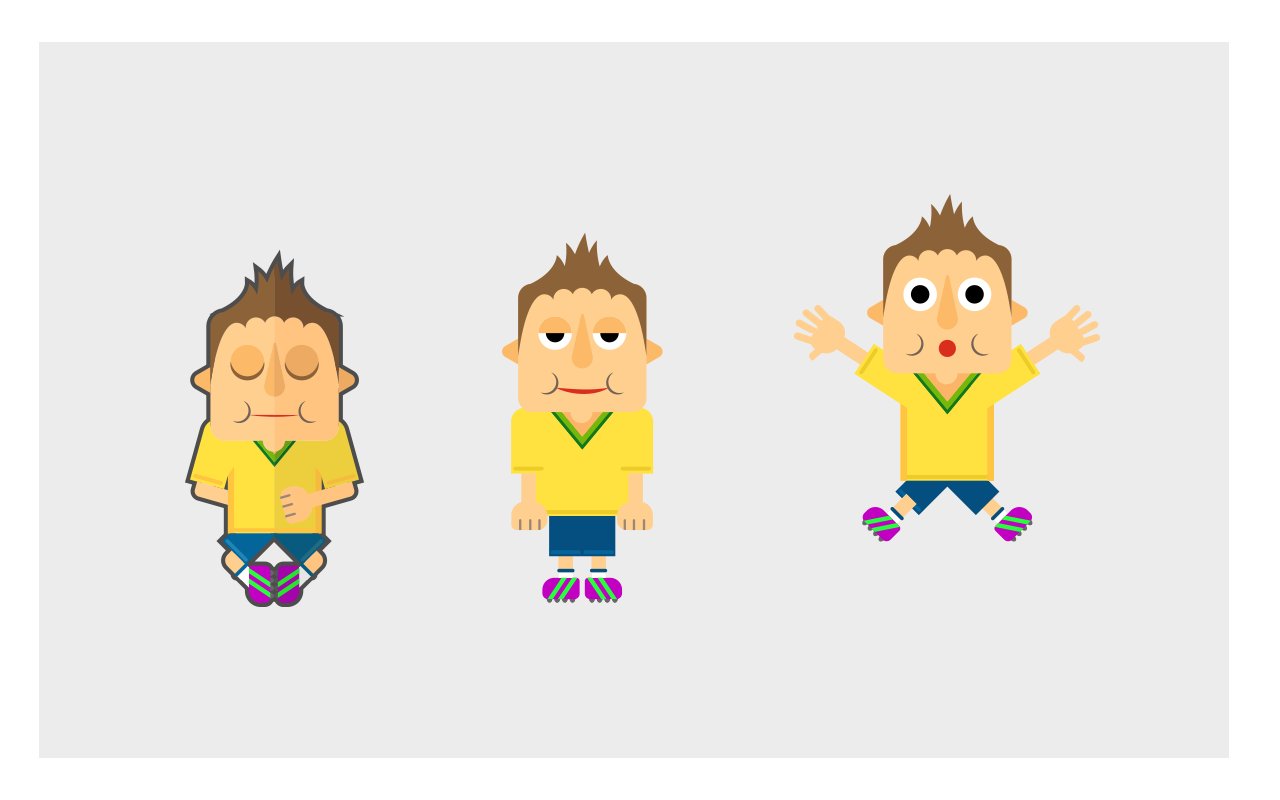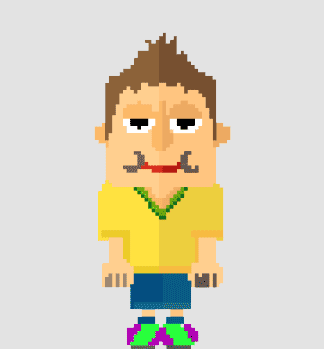 The Pixel art is achieved by doing tests with the Rasterize option in Illustrator but you need to be careful to fix some of the pixels that are generated.
This is a small video showing the final result of the art and the gameplay on an iPad.