Logo design 2000 – 2010
One of my favorite things to illustrate are logos, I think they are really important because it´s one of the first things you see from a brand, a company or a person. It tells a lot about them, there are many types of logos and the rules for logos were meant to be broken, but If you want to design a good logo just take in mind this quote that the great Saul Bass used to say: "Symbolize and summarize."
My very first approach for logos was through Soccer, in elementary school every one was crazy about the sport. When we play I´ve always had the position of defense, I was not that good but that didn´t stopped me to enjoy it.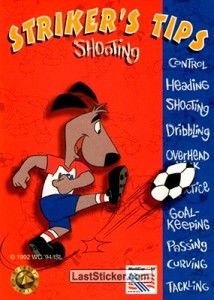 In 1994 the World Cup was held in United States, for me it was the first time I was immersed in the hype of a World Cup. Every thing was moving around that event. A lot of brands had bought the rights to distribute merchandise with the logo (World Cup) and the mascot.
The mascot was a dog named Striker and one of the brands that took advantage of the merchandising was Upper Deck. Back in the day Upper Deck was very popular with the trading cards and they started selling a series that put together the Looney Tunes and Striker. A lot of the illustrations in them where depicting important scenes of the World Cup´s history.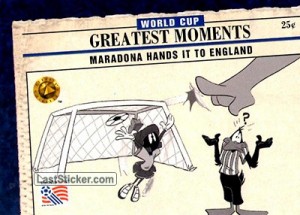 When the World Cup ended I was sad that Soccer, Striker and Looney Tunes were gone, so I decided to make my own trading cards with the local teams being involved. Many of the teams had really cool names like: Road Runners, Bulls, Lions, Eagles, Tigers, etc… More than 18 teams that had great names but they were lacking of good logos (I didn´t know they were named like that) so I decided to re-invent those logos. I had a notebook filled with ideas and logo proposals. I was so pumped up that  I started showing it to people and people started asking me for logos . I then became that guy that could do logos on his computer.
Many of those early logos does not exist any more.  In the next gallery you can se some of my selected work from 2000 to 2010: