My approach to VFX has been always a guerilla style, learning through Andrew Kramer´s Videocopilot and reading a lot of books related to After Effects, I had some commercial work that needed tracking, rotoscoping, particle simmulation, keying  and color correction so when I got invited to teach a VFX on 2009 I was really excited but at the same time it was a very big challenge.
Since that first iteration I´ve been refining each year my own techniques without following any tutorials just studying the original shots from scenes from Star Wars and the Marvel Cinematic Universe (more the series rather than the movies).
Here are some examples.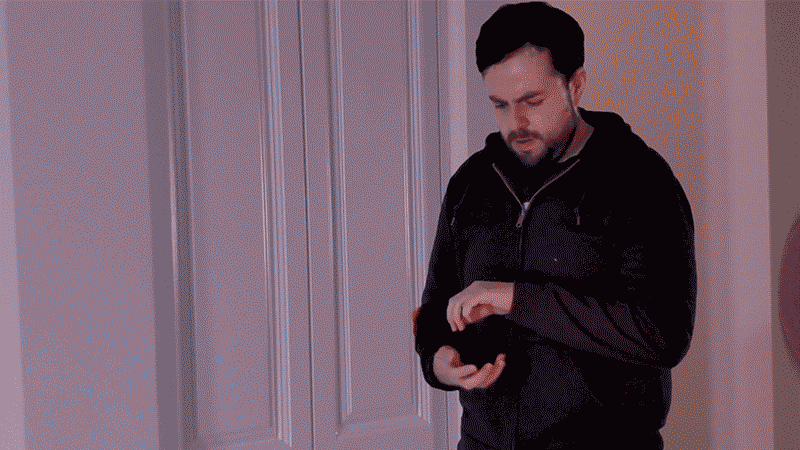 This shot was based on Scarlet Witch´s  special powers, my first approach was by studying the Age of Ultron scenes but later I moved into some shots on the last episode of Wandavision.
Later I started shooting with my cellphone (Pixel 3XL), and also I used a portable color led light to simulate the red light emitting from my hands. I shot a scene without me and the lights, then another one with me, and then another one with the lights.
From there I started rotoscoping with the use of Roto Brush 2, so that I could have a clean background without me (the actor) and the red lights emitting all the time.
For the effects I always  use a lot of turbulent noise inside After Effects, tweaking a lot of the options with that effect gives you something similar as an energy effect. Then what I do is play with some Red Giant Effects like Trapcode Shine, glow and even chromatic displacement.
At the end I always use Lumetri for color correction.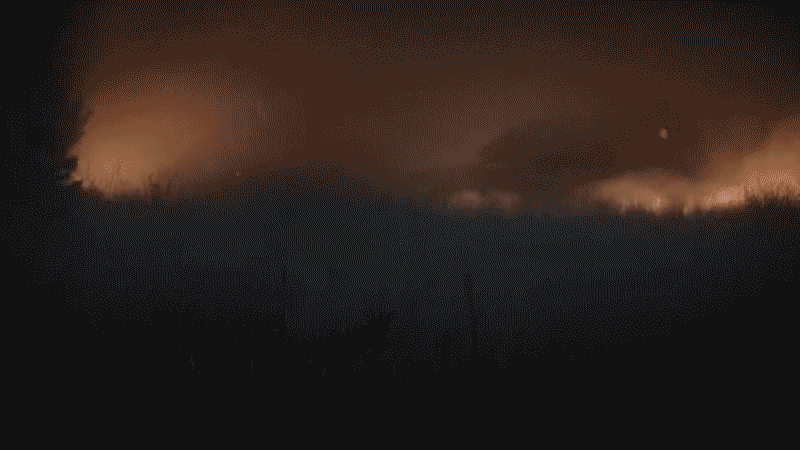 Loki from Disney + is a great series, it has a lot of visual effects that can be replicated using Red Giant and After Effects. For this shot I started using After Effects Roto Brush 2 to rotoscope, the result it is not perfect but for the class  it works great (1.5 hours practice). I later started animating a few masks inside the foreground so that I could have an effect of the actor appearing through the portal.
For the portal, it was really fun, I used the old beam effect, applied 4 times, then I parented the controls to each other beam effect so that It could look like a box, I later applied the Trapcode shine effect to it and also Red Giant´s glow effect , and from there, I built a type of box using some textures with blur, it has some animated masks for it to appear
The final result has all of the previous composite work and some color correction.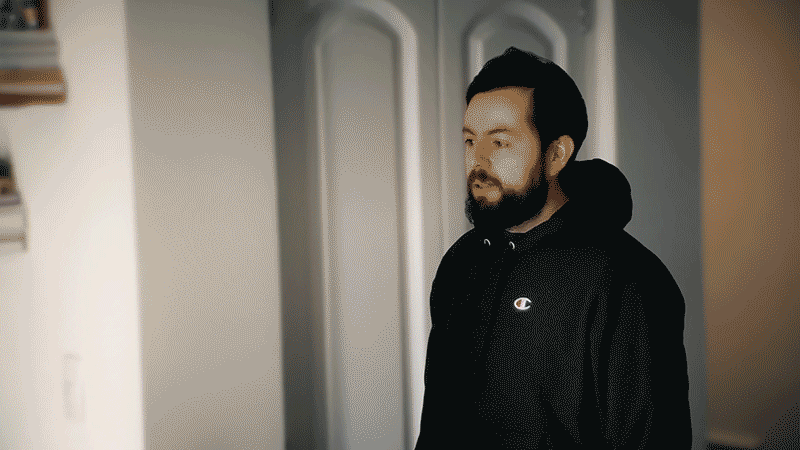 For this shot, I was inspired by the weapons that Loki´s TVA uses to erase variants. It was really fun.
I started again by doing some rotoscope using Roto Brush 2 (since the improvement of that tool, I have moved completely to using it instead of a green screen) .
From there I had a background plate and a foreground plate that I copied and  applied a hue and saturation effect to make that copy completely white. I later applied to that layer a minimax effect so that I could shrink that white matte. From there I traced that layer so that it could be a solid layer with some masks applied to give that effect. I started animating those masks with the expansion control and that was it for that.
Later I copied a layer of the white layer with the masks, I started erasing all the masks except to the bigger one, that includes all the border of the foreground, from there I started playing with Red Giant´s Trapcode effect to have a particles system, each particle has a second particle system, both of them with the shine and glow effect.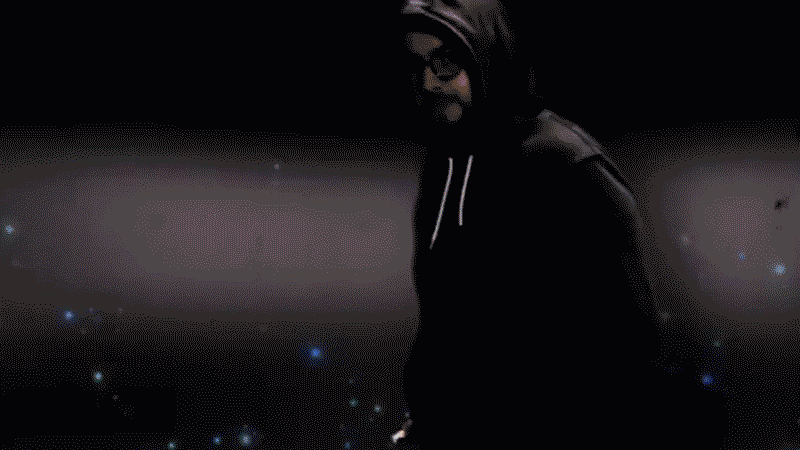 It´s been almost 7 years that I started including a lot of Star Wars inspired examples in my clases, 1st because it´s not that complicated to learn how to make them and 2nd because it´s easier to buy props (children toys).
I remember that when I started this light saber practices, what I did was to make it as real as possible as the original technique which included rotoscoping the light saber, but later I moved from that and I found the old beam effect from after effects, that effects works great because it has many useful controls that gives you a very similar look as the lightsaber and it has the ending point and the starting point that can be tracked or animated frame by frame. From there there are two options, if you have Red Giant you can go ahead and apply the glow and shine effect, if you don´t have it, there´s a great technique that requires the trace of the layer that has the beam effect, from there you will have a white layer with a mask that is the light saber animation, you need to apply feather in that mask at 10%, then duplicate that layer and instead of 10% you apply 20% on the feather, repeat this action 5 to 6 more times and then pre compose all those layers, include a black background at the bottom of all those masks. And then apply  the color balance effect (to tweak the color that you want for the light saber), and the screen  blending mode so that the black background from that pre composed layer can be  hid.
At the end some color correction and some light leaks from knoll light factory.
For the video also I recorded it using a Canon 5D with a green screen as my background, I later applied Primatte to eliminate the green screen.