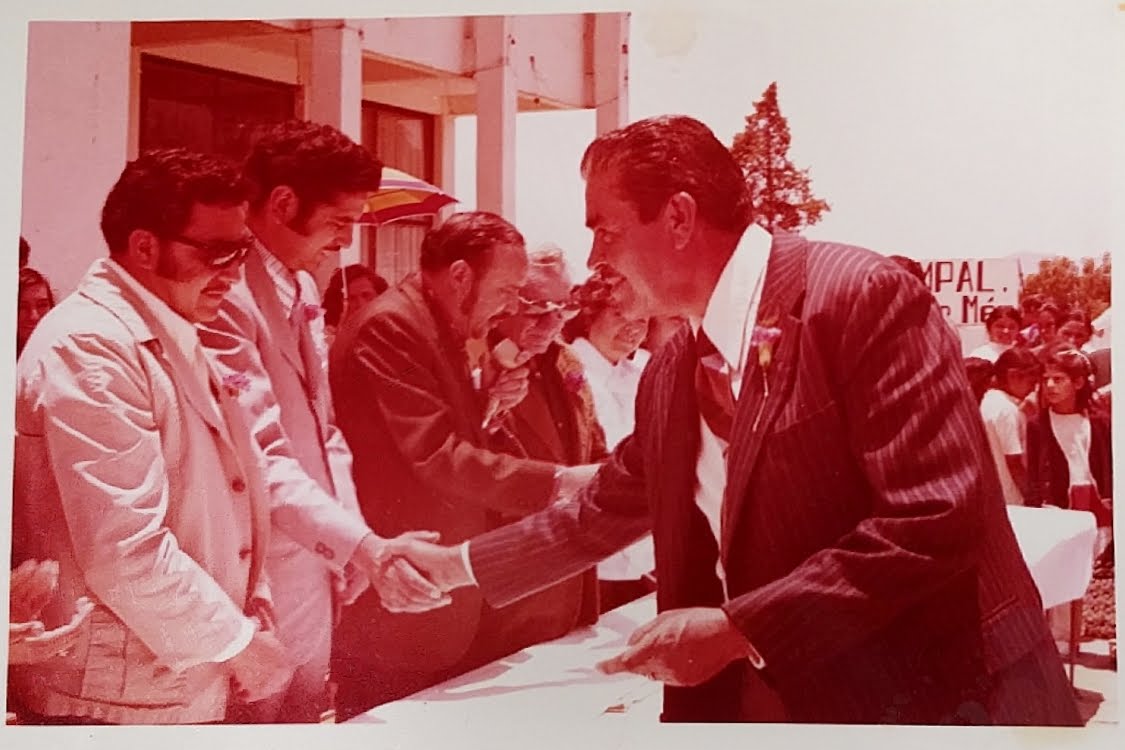 Two of my grandparents where teachers on rural elementary schools, one in Zacatecas Mexico (my dad´s mum) and the other in Mexico State (my mum´s dad) both of them they were the principals as well, so I guess there has been some type of appreciation from me to the teacher role but I don´t know why I´ve always had a strange relationship with my teachers, I´ve always had this strange desire of defying their rules,  and most of the time I was not interested in some classes and I was drawing all the time, that thing drove them crazy.
Community service, is a big part of many high schools and universities across Mexico, so I had two experiences helping out elementary schools while I was studying, in one of them it was in high school and I didn´t teach but I was required to help one of the teachers from the first grade one day a week for a whole year (2001), and in the other it was in the University, and I was asked to help a third grade classroom of a public school teaching them a regularization course all Saturdays of a semester (2004). In this last experience it was a strange feeling because for once  it was the first time I was teaching by myself  and  the other it was that I met a kid named Jahir that was just like me, defying the authority and drawing all the time. It made me realize that it was fine to be different, to have a voice being defying the class or by doing some type of art.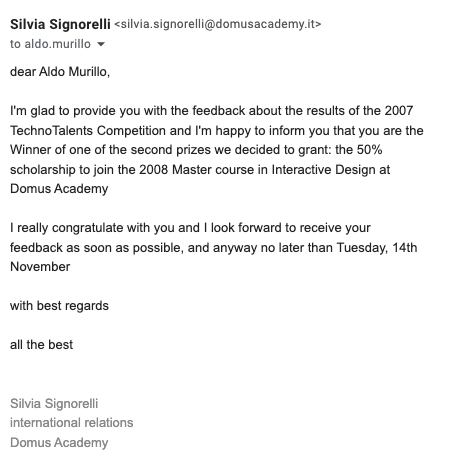 Before graduating university I was already working as a freelance Web Designer, it was something very natural for me because by that time I knew Flash animation, CSS animation, HTML and Javascript. I always knew that I wanted to study something else from the beginning something related to design, animation, fashion, film or something creative, so when I graduated I started looking for some master´s degree that could help. There was a competition from Domus Academy in Milan (Techno Talents) that I won 2nd place but it was still really expensive by that time, I started looking elsewhere so the ones that I was interested (Umea in Sweden) they rejected me because of my bachelors degree (Computer Science) and the ones that accepted me (Politecnico di Milano in Italy) they rejected my student´s visa application because of the language (even though the classes where going to be taught in English), so what I did was to start applying to some schools in Spain, and the one that I was interested because it was on budget and the program was interesting, was CICE Madrid.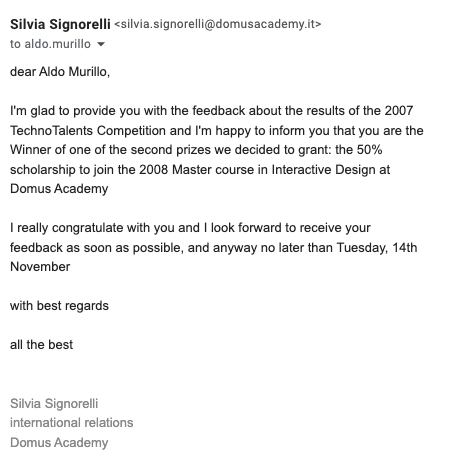 After I completed my master´s degree in CICE Madrid, I went back to Mexico, and I was really excited to start my own business, so I went back to the University that I graduated (Tec de Monterrey) and I took a course on entrepreneurship for that, it was fate that in one of those sessions of the course while riding the elevator I found one of my professors (Humberto Cárdenas) from the bachelors program and he told me about the new Digital Art and Animation program, and he recommended me to contact Jochen Siess (the program coordinator) because they were looking to hire new teachers.